April 13, 2008 | Filed Under New York Monday | 16 Comments
Flowering Callery Pear Tree
Signs of spring are all over the city. I see a lot of flowering trees. I must admit that autumn is my favorite season and I like cold weather (minus the snow), but I'm excited that spring is here. Yay! It looks and feels wonderful. Have a great week, everyone. Happy Monday!
Paz
Callery Pear Tree Flowers
April 6, 2008 | Filed Under Harlem, New York Monday | 6 Comments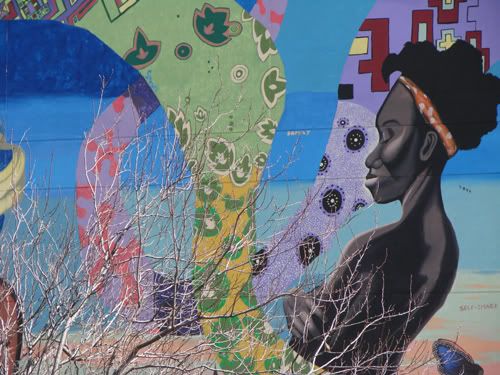 The above is a portion of a mural that covers the entire length of a building wall on 125th Street. Happy Monday, all! Have a great week.
Paz