August 4, 2006 | Filed Under Carrots, Salad, Vegetables, Weekend Herb Blogging
I found this unusual salad on Trembom in English. I call it unusual because I've never had a carrot and peanut salad before.
I'd been dying to try it, but didn't have the peanut and sesame oil. When I finally bought the oils, I got to working in the kitchen. It didn't take much work. That's my kind of recipe – the easy kind.
I chopped baby carrots in half, added the peanuts, and then covered them with the red wine vinegar, peanut oil, and sesame oil mixture. Very different! I liked the combination of flavors and the texture of the salad. Can we say "Crunchy?" Boy, was it ever!
Valentina of Trembom in English recommends that if you decide to grate the carrots instead of chopping them, do not to grate them finely because it will take away from texture of the salad. I agree. The best part of the salad is the crunchiness of the carrots and peanuts.
This salad is great tasting, especially during these hot summer days. What's more, its major ingredient – carrots – have great health benefits: They are rich in antioxidants and vitamins and help fight against cancer and cardiovascular diseases. Could you ask for anything more? If you like carrots and peanuts, try this salad!
This is my entry for Weekend Herb Blogging started by Kalyn of Kalyn's Kitchen. Read about this event below.
Paz
The Rainbow Room's Carrot and Peanut Salad
Adapted from Forever Summer with Nigella – Nigella Lawson
4 medium carrots peeled and coarsely grated or cut into chopstick shape
75g salted peanuts
2 Tablespoons Red Wine Vinegar
2 Tablespoons Groundnut oil (*Peanut oil)
Few drops of Sesame oil
Throw the carrots in a salad dish followed by the peanuts and give it a good mix. In a separate container add the vinegar, groundnut and sesame oil. Pour it over the salad and just have a good time chewing away. Crunch, crunch…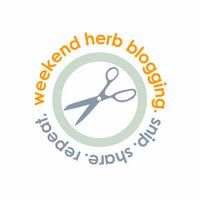 *One can blog about herbs, plants, vegetables, or flowers for Weekend Herb Blogging (WHB).
To see the list of other interesting WHB posts, go to guest host blog
Calendula & Concrete
, this coming Monday.
Interested in participating? Check out the
guidelines
.
Comments