June 27, 2006 | Filed Under African Recipes, Food Blogging Events, From My Rasoi, Rice
Jollof rice is a common rice dish eaten in West Africa. The main ingredients consist of rice, vegetables, stewed tomatoes, beef or chicken, and seasoning.
Many add their own preferred ingredients to make their dish extra special. Some add chile pepper, garlic, thyme, bay leaf, ginger, cinnamon, curry powder. Others use beef or chicken stock/broth or Maggie cubes, tomato paste. An assortment of vegetables like bell pepper, string beans or green beans, green peas,carrots or cabbage are used. A few add prawns or shrimp (fresh or dried). Cooks can garnish the rice with fresh parsley, cilantro, lettuce, or a hard boiled egg.
I grew up eating a lot of jollof rice. I'd eat it at home, a friend or relative's home. I eat it for lunch, dinner, or at a party on celebretory occasions. My aunt Toshie used to make the best jollof rice I've ever remembered tasting. She was an excellent cook and baker . If you ask anyone in my family about her, they always mention her food, including her jollof rice.
Despite my lifetime-jollof-rice-eating experiences, I've never prepared it before. You see, I'm a jollof rice-making newbie. Now that I'm into cooking, I would have loved to learn my aunt's secret to making the best jollof rice. Unfortunately, she's no longer around.
I found a number of recipes on the internet and finally chose one from epicurean.com. I adapted the ingredients to the ones commonly used in my household (and other Ghanaian households). For example, the epicurean ingredients called for using cooked smoked ham. However, we've never used ham in the jollof rice we eat. Instead, we use corned beef. It's either some kind of meat or corned beef. No one I know (or no Ghanaian I know) prepares jollof rice with ham. It's rarely eaten and definitely not made with jollof rice.
In place of cabbage and green beans as the epicurean recipe calls for, I used frozen mixed vegetables. I know a lady who only uses green peas in her jollof rice.
Lastly, this recipe calls for using cinnamon. I've never heard of using that in jollof rice. But I used it and it worked. It didn't take away from the authentic taste of the food. Later, I asked my mother about the use of cinnamon and she gave me a look as if I was crazy and where did I get that idea? I didn't tell her I'd added the cinnamon.
My jollof rice-making adventure went well. I encountered a slight problem when I used more water than the recipe instructions. This caused my rice to come out softer than I would have liked. However, my rice still tasted very good. Next time, I will use one cup of water instead of two. And I will put the chicken aside while the rice cooks and add it back to rice later.
While I cooked, the rice set off a wonderful aroma in the kitchen that prompted me to do my happy-cooking-kitchen dance (also known as the Snoopy dance.) Yes, the rice turned out well indeed. Not bad for a newbie!
I plan on making more jollof rice from now on and experimenting with the recipe till I get it just right!
This post is my contribution to the 6th From My Rasoi Food Event. The food theme is rice and the deadline falls on June 30. If you're interested in participating, there's still time. You can read more about it here.
Paz
Jollof Rice
Ingredients:
2 cup Water I would use 1 cup instead or 1 -1/2C
3 lb chicken — cut into 8 Pieces
2 16oz cans stewed tomatoes
2 tsp Salt
1/4 tsp Black pepper
3/4 cup Cooked smoked ham — cubed I used a can of corned beef, instead
1 cup Uncooked rice
1 large Onion — sliced
3 cup Cabbage — shredded I used frozed mixed vegetables, instead
1/2 lb Fresh green beans — Quartered And stems removed OR 10oz pack frozen beans
1/4 tsp Ground cinnamon (unheard of ingredient in jollof rice but it worked for me)
1/4 tsp Cayenne pepper
Directions:
Pour water into a large pot. Add the chicken, tomatoes, salt, and pepper. Cover; bring to a boil, reduce the heat, and simmer for 30 minutes. Stir in the ham, rice, onion, cabbage, green beans, cinnamon, and cayenne pepper. Bring to a boil, then reduce heat to low. Cover and simmer until the chicken is fork-tender and the rice is cooked, 25-30 minutes.
Yield: 8 servings
Note: I would remove the chicken before adding the rice and cooking it. I think the chicken added more water to the dish and made the rice too soft. I would return the chicken to the rice when it's almost cooked.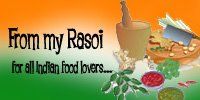 Comments