May 6, 2006 | Filed Under Farmers' Market, Fish Market, Food Market, Gourmet Market, Grocery Store | Leave a Comment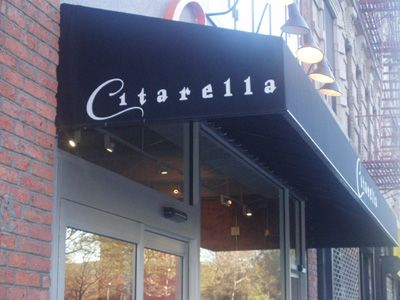 Cooking Diva and El Amor por la Cocina are hosting an event called the Farmer's Market International Parade. This is my submission.You are asked to blog about the market where you like to shop (or wherever you buy your food). "It could be any kind of market: fish market, meat market, fruits and veggies market, supermarkets, even handcrafts market if they create cooking tools and plates, for example."
Here are the complete guidelines in English and in Spanish.
I shop at several different grocery stores, in my neighborhood, for different food products. However, when I buy fish, I usually go to Citarella, a food store that has branches all over the city. I have mentioned Citarella before, here. In addition to fish, they sell meats and a few other grocery products fruits, vegetables, baked goods, chocolates, cheeses, etc… They have even started to sell flowers, which you see when you first walk into the store.
I like that the fish sold at Citarella is fresh and clean and I haven't had any problems with what they sell to me, so far.
When I walked into the store, I started to take photos. A few minutes later, one of the staff members came to me and told me that I wasn't allowed to take photos. I said okay but when he left me, I took a few more photos. Oh, what I go through and risk for my blog and my readers!
Here are a few photos of what one may find at Citarella's.
So, where do you do your grocery shopping? Blog about it and let Cooking Diva know.
Paz